Flights, Arrivals & Departures at Madeira Airport
Origin
Airline
Flight no.
Scheduled
Est./Actual
Status
Lisbon (LIS)
TAP Air Portugal
TP1697 expand_more(7)
01:00
Scheduled
Lisbon (LIS)
Azores Airlines
S48023
01:00
Scheduled
Lisbon (LIS)
Azul Linhas Aereas
AD7280
01:00
Scheduled
Lisbon (LIS)
Emirates
EK4783
01:00
Scheduled
Lisbon (LIS)
Lufthansa
LH6938
01:00
Scheduled
Lisbon (LIS)
Luxair
LG1972
01:00
Scheduled
Lisbon (LIS)
SAS
SK8943
01:00
Scheduled
Lisbon (LIS)
United Airlines
UA6875
01:00
Scheduled
Porto (OPO)
TAP Air Portugal
TP1709 expand_more(1)
07:55
Scheduled
Porto (OPO)
Azores Airlines
S48289
07:55
Scheduled
Porto (OPO)
easyJet
U27751
08:20
07:53
Landed
Lisbon (LIS)
easyJet
U27631
08:45
Scheduled
Lisbon (LIS)
Swiftair
WT128
08:45
Scheduled
Porto Santo (PXO)
Binter Canarias
NT4933 expand_more(1)
08:55
Scheduled
Porto Santo (PXO)
Azores Airlines
S47933
08:55
Scheduled
Lisbon (LIS)
Swiftair
WT130
09:20
Delayed
Lisbon (LIS)
TAP Air Portugal
TP1685 expand_more(3)
09:40
Scheduled
Lisbon (LIS)
Azores Airlines
S48021
09:40
Scheduled
Lisbon (LIS)
Azul Linhas Aereas
AD7336
09:40
Scheduled
Lisbon (LIS)
Luxair
LG1989
09:40
Scheduled
Lisbon (LIS)
TAP Air Portugal
TP1687 expand_more(3)
10:10
Scheduled
Lisbon (LIS)
Azores Airlines
S48087
10:10
Scheduled
Lisbon (LIS)
Azul Linhas Aereas
AD7355
10:10
Scheduled
Lisbon (LIS)
Luxair
LG1991
10:10
Scheduled
London (LGW)
easyJet
U28519
10:55
Delayed
Paris (CDG)
easyJet
U24601
11:20
10:58
Landed
Ponta Delgada (PDL)
Azores Airlines
S4160 expand_more(2)
11:25
Scheduled
Ponta Delgada (PDL)
Binter Canarias
NT7160
11:25
Scheduled
Ponta Delgada (PDL)
TAP Air Portugal
TP6660
11:25
Scheduled
Lisbon (LIS)
Ryanair
FR385
11:55
Scheduled
London (LHR)
British Airways
BA520 expand_more(1)
13:25
Delayed
London (LHR)
Qatar Airways
QR5996
13:25
Delayed
Lisbon (LIS)
TAP Air Portugal
TP1689 expand_more(9)
13:30
Scheduled
Lisbon (LIS)
Air Canada
AC2643
13:30
Scheduled
Lisbon (LIS)
Azores Airlines
S48007
13:30
Scheduled
Lisbon (LIS)
Azul Linhas Aereas
AD7329
13:30
Scheduled
Lisbon (LIS)
Capital Airlines
JD5439
13:30
Scheduled
Lisbon (LIS)
Lufthansa
LH6978
13:30
Scheduled
Lisbon (LIS)
Luxair
LG1971
13:30
Scheduled
Lisbon (LIS)
SAS
SK8949
13:30
Scheduled
Lisbon (LIS)
Turkish Airlines
TK8104
13:30
Scheduled
Lisbon (LIS)
United Airlines
UA6876
13:30
Scheduled
Lisbon (LIS)
easyJet
U27633
13:50
Scheduled
London (STN)
Ryanair
FR389
14:10
Scheduled
Lisbon (LIS)
easyJet
U27665
15:25
Scheduled
London (LGW)
easyJet
U26401
16:25
Scheduled
Berlin (BER)
easyJet
U25333
16:40
Delayed
Lisbon (LIS)
TAP Air Portugal
TP1691 expand_more(8)
17:10
16:57
Landed
Lisbon (LIS)
Azores Airlines
S48025
17:10
16:57
Landed
Lisbon (LIS)
Azul Linhas Aereas
AD7178
17:10
16:57
Landed
Lisbon (LIS)
Capital Airlines
JD5415
17:10
16:57
Landed
Lisbon (LIS)
Emirates
EK4779
17:10
16:57
Landed
Lisbon (LIS)
Lufthansa
LH6950
17:10
16:57
Landed
Lisbon (LIS)
Luxair
LG1993
17:10
16:57
Landed
Lisbon (LIS)
Turkish Airlines
TK8106
17:10
16:57
Landed
Lisbon (LIS)
United Airlines
UA6860
17:10
16:57
Landed
Bristol (BRS)
easyJet
U22877
19:10
Scheduled
Porto (OPO)
easyJet
U27755
19:45
Scheduled
Porto Santo (PXO)
Binter Canarias
NT4939 expand_more(1)
19:55
Scheduled
Porto Santo (PXO)
Azores Airlines
S47939
19:55
Scheduled
Porto (OPO)
Ryanair
FR366
20:40
Scheduled
Lisbon (LIS)
easyJet
U27635
20:40
Scheduled
Lisbon (LIS)
Ryanair
FR387
22:25
Scheduled
Lisbon (LIS)
TAP Air Portugal
TP1695 expand_more(5)
22:55
Scheduled
Lisbon (LIS)
Azores Airlines
S48005
22:55
Scheduled
Lisbon (LIS)
Emirates
EK4777
22:55
Scheduled
Lisbon (LIS)
Lufthansa
LH6952
22:55
Scheduled
Lisbon (LIS)
Luxair
LG1997
22:55
Scheduled
Lisbon (LIS)
SAS
SK8937
22:55
Scheduled
Porto (OPO)
TAP Air Portugal
TP1711 expand_more(2)
23:10
Scheduled
Porto (OPO)
Azores Airlines
S48945
23:10
Scheduled
Porto (OPO)
Lufthansa
LH6990
23:10
Scheduled
Destination
Airline
Flight no.
Scheduled
Est./Actual
Status
Lisbon (LIS)
TAP Air Portugal
TP1696 expand_more(7)
04:25
Scheduled
Lisbon (LIS)
Air Canada
AC2671
04:25
Scheduled
Lisbon (LIS)
Azores Airlines
S48024
04:25
Scheduled
Lisbon (LIS)
Azul Linhas Aereas
AD7181
04:25
Scheduled
Lisbon (LIS)
Emirates
EK4782
04:25
Scheduled
Lisbon (LIS)
Lufthansa
LH6941
04:25
Scheduled
Lisbon (LIS)
Luxair
LG1978
04:25
Scheduled
Lisbon (LIS)
SAS
SK8944
04:25
Scheduled
London (STN)
Ryanair
FR388
06:05
Scheduled
Lisbon (LIS)
TAP Air Portugal
TP1698 expand_more(9)
07:00
Scheduled
Lisbon (LIS)
Air Canada
AC2635
07:00
Scheduled
Lisbon (LIS)
Azores Airlines
S48020
07:00
Scheduled
Lisbon (LIS)
Azul Linhas Aereas
AD7182
07:00
Scheduled
Lisbon (LIS)
Capital Airlines
JD5417
07:00
Scheduled
Lisbon (LIS)
Emirates
EK4780
07:00
Scheduled
Lisbon (LIS)
Lufthansa
LH6995
07:00
Scheduled
Lisbon (LIS)
Luxair
LG1998
07:00
Scheduled
Lisbon (LIS)
Turkish Airlines
TK8127
07:00
Scheduled
Lisbon (LIS)
United Airlines
UA6882
07:00
Scheduled
Porto Santo (PXO)
Binter Canarias
NT4932 expand_more(1)
07:30
Scheduled
Porto Santo (PXO)
Azores Airlines
S47932
07:30
Scheduled
Lisbon (LIS)
Ryanair
FR384
07:55
Scheduled
Porto (OPO)
TAP Air Portugal
TP1710 expand_more(2)
08:40
Scheduled
Porto (OPO)
Azores Airlines
S48294
08:40
Scheduled
Porto (OPO)
Lufthansa
LH6985
08:40
Scheduled
Porto (OPO)
easyJet
U27752
08:50
Scheduled
Lisbon (LIS)
easyJet
U27632
09:25
Scheduled
Lisbon (LIS)
TAP Air Portugal
TP1686 expand_more(7)
10:30
Scheduled
Lisbon (LIS)
Azores Airlines
S48010
10:30
Scheduled
Lisbon (LIS)
Azul Linhas Aereas
AD7176
10:30
Scheduled
Lisbon (LIS)
Emirates
EK4772
10:30
Scheduled
Lisbon (LIS)
Lufthansa
LH6939
10:30
Scheduled
Lisbon (LIS)
Luxair
LG1984
10:30
Scheduled
Lisbon (LIS)
SAS
SK8942
10:30
Scheduled
Lisbon (LIS)
United Airlines
UA6859
10:30
Scheduled
Lisbon (LIS)
TAP Air Portugal
TP1688 expand_more(5)
11:00
Scheduled
Lisbon (LIS)
Azores Airlines
S48038
11:00
Scheduled
Lisbon (LIS)
Azul Linhas Aereas
AD7177
11:00
Scheduled
Lisbon (LIS)
Emirates
EK4778
11:00
Scheduled
Lisbon (LIS)
Lufthansa
LH6971
11:00
Scheduled
Lisbon (LIS)
Luxair
LG1982
11:00
Scheduled
Lisbon (LIS)
Swiftair
WT131
11:00
Scheduled
London (LGW)
easyJet
U28520
11:35
Scheduled
Paris (CDG)
easyJet
U24602
12:00
Scheduled
Ponta Delgada (PDL)
Azores Airlines
S4163 expand_more(2)
12:05
Scheduled
Ponta Delgada (PDL)
Binter Canarias
NT7163
12:05
Scheduled
Ponta Delgada (PDL)
TAP Air Portugal
TP6663
12:05
Scheduled
London (LHR)
British Airways
BA521 expand_more(1)
14:15
Scheduled
London (LHR)
Qatar Airways
QR9770
14:15
Scheduled
Lisbon (LIS)
Swiftair
WT129
14:15
Scheduled
Lisbon (LIS)
TAP Air Portugal
TP1690 expand_more(7)
14:25
Scheduled
Lisbon (LIS)
Azores Airlines
S48016
14:25
Scheduled
Lisbon (LIS)
Azul Linhas Aereas
AD7281
14:25
Scheduled
Lisbon (LIS)
Emirates
EK4776
14:25
Scheduled
Lisbon (LIS)
Lufthansa
LH6963
14:25
Scheduled
Lisbon (LIS)
Luxair
LG1990
14:25
Scheduled
Lisbon (LIS)
SAS
SK8948
14:25
Scheduled
Lisbon (LIS)
United Airlines
UA6877
14:25
Scheduled
Lisbon (LIS)
easyJet
U27634
14:25
Scheduled
Lisbon (LIS)
easyJet
U27666
16:05
Scheduled
Berlin (BER)
easyJet
U25334
17:10
Scheduled
London (LGW)
easyJet
U26402
17:25
Scheduled
Lisbon (LIS)
TAP Air Portugal
TP1692 expand_more(5)
18:00
Scheduled
Lisbon (LIS)
Azores Airlines
S48012
18:00
Scheduled
Lisbon (LIS)
Azul Linhas Aereas
AD7179
18:00
Scheduled
Lisbon (LIS)
Emirates
EK4774
18:00
Scheduled
Lisbon (LIS)
Luxair
LG1992
18:00
Scheduled
Lisbon (LIS)
Turkish Airlines
TK8125
18:00
Scheduled
Lisbon (LIS)
Ryanair
FR386
18:25
Scheduled
Porto Santo (PXO)
Binter Canarias
NT4936 expand_more(1)
18:30
Scheduled
Porto Santo (PXO)
Azores Airlines
S47936
18:30
Scheduled
Porto Santo (PXO)
Binter Canarias
NT98
18:30
Scheduled
Bristol (BRS)
easyJet
U22878
19:40
Scheduled
Porto (OPO)
easyJet
U27756
20:15
Scheduled
Porto (OPO)
Ryanair
FR365
21:05
Scheduled
Lisbon (LIS)
easyJet
U27636
21:10
Scheduled
Porto (OPO)
TAP Air Portugal
TP1714 expand_more(2)
23:55
Scheduled
Porto (OPO)
Azores Airlines
S48292
23:55
Scheduled
Porto (OPO)
Lufthansa
LH6999
23:55
Scheduled
Flying To and From Madeira Airport
This page provides information about the destinations that can be reached via Madeira Airport.

Was your flight delayed or cancelled?
You may be eligible to receive up to 600 EUR compensation per person in your party..
Claim Now!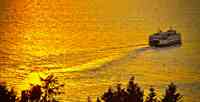 Half a million ferry passengers disembark every year at Funchal from Porto Santo and the Canaries...