Bus Transfers To and From Madeira Airport



Buses from Madeira Airport with Bus Routes and Times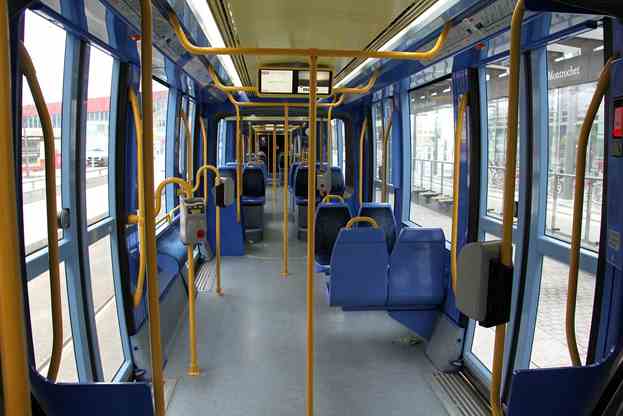 SAM shuttle and Aerobus services leave from Funchal West daily, heading to the center of town first, before going to the airport. The first shuttle service of the day leaves Funchal West at 3.00 am, the last service leaves for the airport at 6.15 pm, arriving at 22.15, during weekdays. The first airport bus leaves the airport at 8.30 am. The last service leaves Madeira Airport at 6.30 pm on weekdays.
Passengers arriving at Madeira International Airport can buy their tickets on board of the shuttles. A single ticket on the official shuttle costs 5.00 euros per person, a return ticket costs 8.00 euros. Children pay 2.50 euros per person, if they are aged 6 to 11. They must show a valid passport to prove their age. The airport bus route includes stops near all major hotels between the airport and West Funchal/Praia Formosa. The airport buses offer passengers free WiFi on board.
SAM buses are white, yellow and green. Aerobuses are white, with a colourful rainbow symbol on their sides and the price of 5.00 euros clearly indicated on their livery.
Transfers from the airport to Funchal, which is roughly 19 km distance from the airport, take around 50 minutes to reach West Funchal and Praia Formosa. Taking an airport bus to the center of Funchal takes just 35 minutes. Further information about airport buses can be found at www.sam.pt/informacoes-aerobus.html, or by calling +351 291 201 151.