Madeira International Airport Hotel Bookings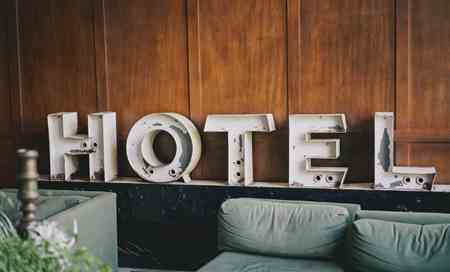 The island of Madeira is one of Portugal's most visited holiday destinations. Beautiful mountain and sea vistas, lush tropical vegetation and a year-round mild climate make Madeira a romantic, peaceful get-away that is both affordable and not too distant. Madeira offers many outdoor activities too: hiking, golf, water sports, climbing are just some of them. Apart from the large resorts on the island, there are also many chain and independent 4 and 5 star hotels that offer spacious, comfortable and luxurious accommodation. Here are some suggestions:
Aquanatura Madeira Hotel is a modern 4-star hotel in the north-east of the island. Located in Porto Moniz, the hotel has comfortable, large and bright rooms with balconies overlooking the Atlantic. The seafront hotel offers guests a restaurant, solarium and spa, a sun terrace to relax on that overlooks beautiful swimming pools and extensive gardens. The hotel is just 300 meters from the famous Risco Waterfall, and within a 5 minute walk of the Centro Ciência Viva de Porto Moniz. Guests can enjoy free WiFi in the public areas. The restaurant's menu offers both Portuguese and international cuisine as well as kids meals. Pets are allowed, (for more information, please see www.aquanaturamadeira.com or contact the hotel on +351 291 640 100, info@aquanaturamadeira.com ).
The 4-star Hotel Madeira Panorâmico is located on the outskirts of Madeira's capital, Funchal, which lies in the south-west of the island. Offering tourist accommodation in large rooms with both mountain and Atlantic views, this stylish hotel has a wonderful infinity pool, squash and tennis courts, a Jacuzzi, sauna and fitness center and cocktail lounges. At the hotel's Paladar restaurant the chef serves both international and Portuguese cuisine. Free WiFi is available in all public areas and in the rooms. The hotel also offers guests 24-hour room service. Hotel Madeira Panorâmico is located to the south-west of Funchal, close to San Antônio and the world-famous CR7 Museo, the museum that displays football legend's Cristiano Ronaldo's trophies, (for more information, please contact the hotel on +351 291 766 113 or info@madeira-panoramico.com ).
The 4-star Hotel Porto Mare has 198 large rooms with amazing views to offer in the center of the relaxed resort Vila Porto Mare, which lies close to Funchal. Featuring a sports field, kids play areas, an ice-cream parlour, 5 swimming pools, 4 restaurants and 6 bars, this huge hotel is surrounded by lush tropical gardens. It overlooks the Pestana Promenade, about 3.8 km distance from Funchal's city center. The nearest tourist attraction is the Jardim Botânico da Madeira, which is just a 7 km drive away in the south-east of the island, (for more information, please contact the hotel on +351 291 703 700).
The 5-star Vidamar Resort Hotel Madeira is located even closer to the Botanical Gardens of Madeira, within a 6-km drive and just 4 km distance to Formosa Beach. This ultra-modern resort offers guests half-board meal allowances that are available in 5 restaurants, where guests can enjoy meals from the tailor-made menu or eat à-la-carte. The ocean-front hotel also has a spa and 4 swimming pools and offers regular live music events in its bar, (for more information, please visit www.vidamarresorts.com or contact the hotel on +351 291 717 600, or via bookings@madeira.vdm.pt ).
Also a 5-star hotel, the Belmond Reid's Palace in Funchal is in a spectacular clifftop location that is a tourist attraction in its own right. Sitting above Funchal Harbour and the city, the Belmond Reid's Palace sits among lush tropical gardens, offering guests traditional 5-star service in comfortable, luxurious rooms with fabulous views. The hotel has a swimming pool and spa and serves Michelin-star cuisine in the William Restaurant, (for more information, please visit www.belmond.com or contact the hotel on +351 291 717 171, reservations.rds@belmond.com ).
Recommended Hotels Near to Madeira Airport
Find Hotels near to Madeira Airport
Frequently Asked Questions - Madeira Airport Hotels