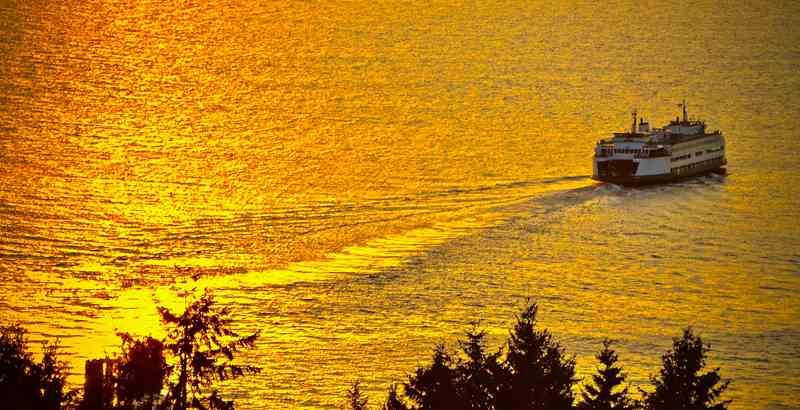 Madeira Ferry Services
Funchal, Madeira's capital, has a large port, where around half a million passengers disembark every year. The Porto Santo Line connects the Island of Madeira with the Island of Porto Santo during the summer months, offering ca. 9 crossings a week. Sailings take around 2.5 hours (please see www.portosantoline.pt for sailing times). Porto Santo Island lies some 50 km distance from Madeira Island. The ferry has a cinema, games room, first and second class lounges and several bars and restaurants.
Portuguese mainland cruise ships leave Portimão at 12.30 pm on Tuesdays and arrive the following day at 12.30 pm in Funchal. They leave Funchal on Mondays at 10.30 am, arriving in Portimão on Tuesdays at 10.30 am. The 206-cabin-strong Volcan de Tijasafe is operated by the shipping company Empresa de Navegação Madeirense and can carry up to 1,000 people and 300 vehicles (for crossings and prices, please see http://madeira-ferry.pt ). The company also offers onward travel to the Canary Islands from Madeira, to Tenerife and Gran Canaria. But the Volcan de Tijasafe only operates in summer, offering around 12 round trip crossings a year until September. In 2018, ferry crossings started on 2nd July.
The ship also offers passengers plenty of comforts: there is a TV room, several bars and a restaurant, numerous comfortable lounges and a sun deck to look forward to. In 2018 a double cabin cost 187.50 euros per person for non-Madeiran passengers for a one-way voyage.
UNBEATABLE VALUE CAR RENTAL

FREE
Amendments,
FREE
Cancellations,
NO
card fees!

airport_shuttle Need Airport Transfers?
Useful Information about Madeira Airport